Brian Ó hUiginn is an uilleann piper and whistle player from Dublin. He has performed extensively in Ireland and abroad, both with traditional and contemporary bands and as a solo performer.

His main formative influences have been the Gaelic song traditions, of Ireland and in particular of Scotland, and the music of various Irish, Scottish and Cape Breton players.

He has collaborated and recorded with contemporary electro-accoustic composer Roger Doyle, performing work by Doyle at the Wien Modern festival in Vienna and on tour in the Netherlands with the Netherlands Wind Ensemble. He features on Under The Green Time, the live album of Doyle's music which captures the highlights of the tour.

He has also performed in South Africa with Baroque 2000, a Durban-based Baroque ensemble, and in Ireland and Cyprus with violinist Darragh Morgan.

Ó hUiginn was a featured musician at the Snakes and Ladders festival in New York in March 2008 and is among the artists on the album produced in association with this event.

His work has been broadcast on radio and television in Ireland, including solo pieces and work with the trad /jazz band Bevel Jenny. In addition to playing pipes and whistle he is skilled in computer-based music programming.

His first album Tionchar was released in Summer 2008
More recently Brian has completed a short tour taking in three venues in Ireland and New York with other musicians and composers as part of the Sanakes and Ladders 2009 festival. You can hear audio excerpts other than Tionchar tracks on the Audio Gallery page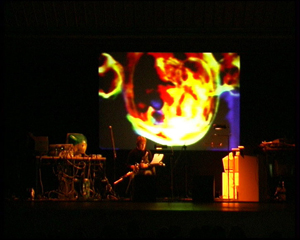 Playing in Meeting house square Temple Bar; and with Pat Daly in Whelan's Dublin